Guangdong Ming'an was founded in early 1999, focusing on the R & D and manufacturing of fire-resistant glass and related door and window products. The company has been committed to the field of building fire prevention, from the direction of safety, fire prevention, low-carbon, energy saving, environmental protection and other directions to meet the needs of the market. With strong research and development ability and advanced production technology, the company has become a large-scale domestic fire door and window manufacturer, providing high-quality fireproof glass and door and window products for many domestic construction projects.
Guangdong Ming'an recently added a number of fire-resistant glass doors and windows products and successfully passed the test, and successfully obtained the test report as follows:
Gfc-13.730-d-a1.00 (Grade B) steel heat insulation and fireproof window (ARC)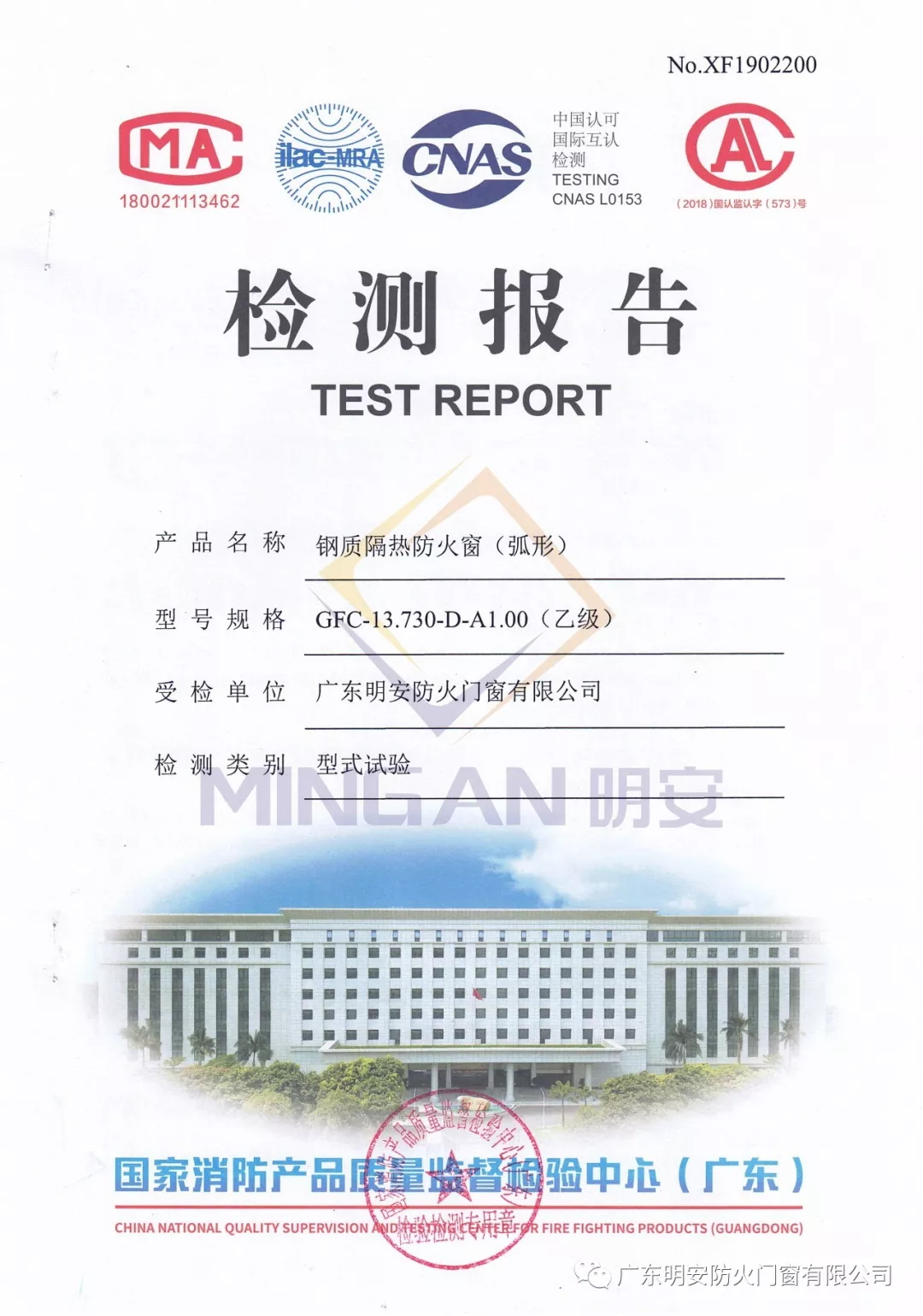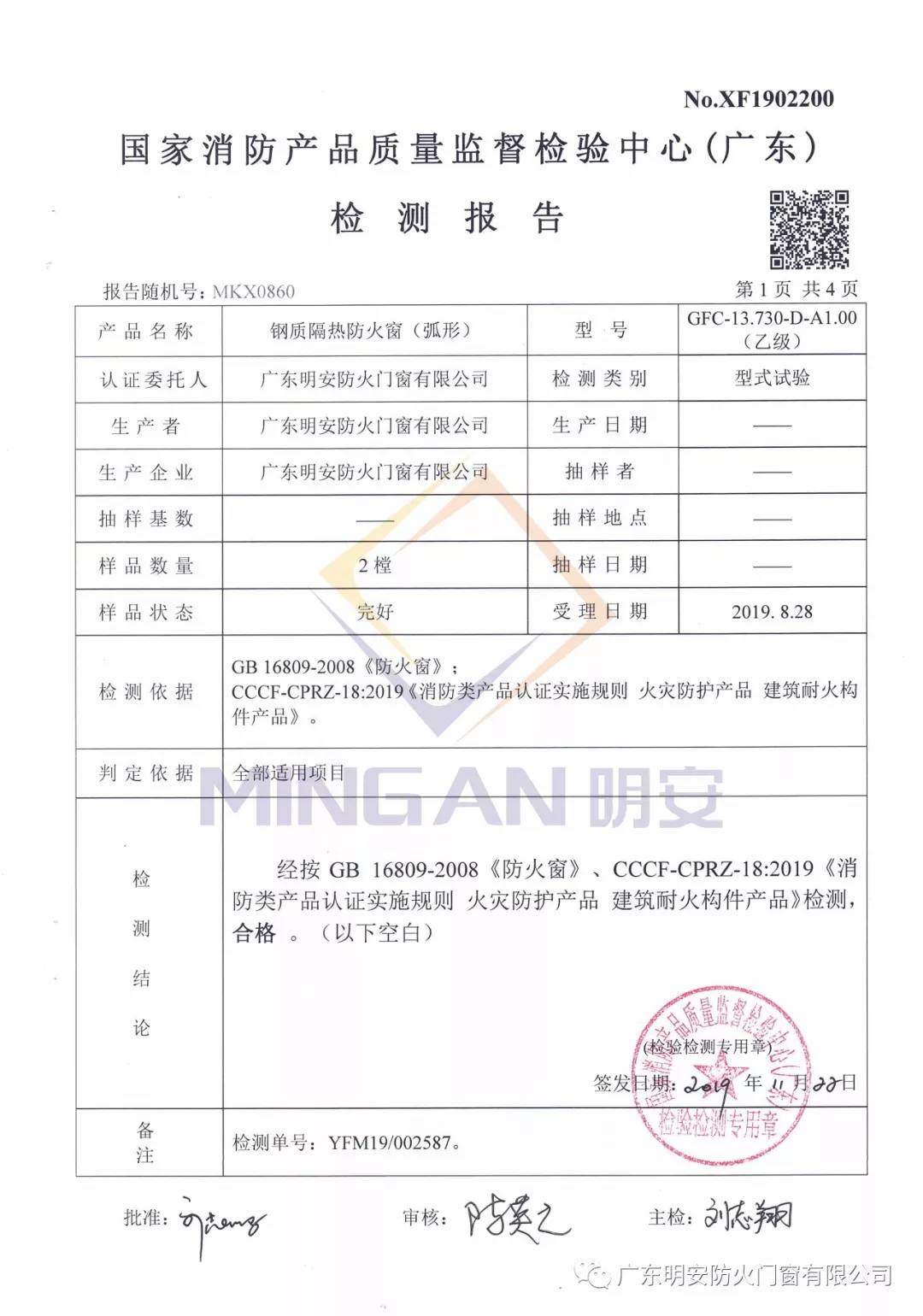 Qtfc 1618-h-a1.50 (Class A) other thermal insulation fire windows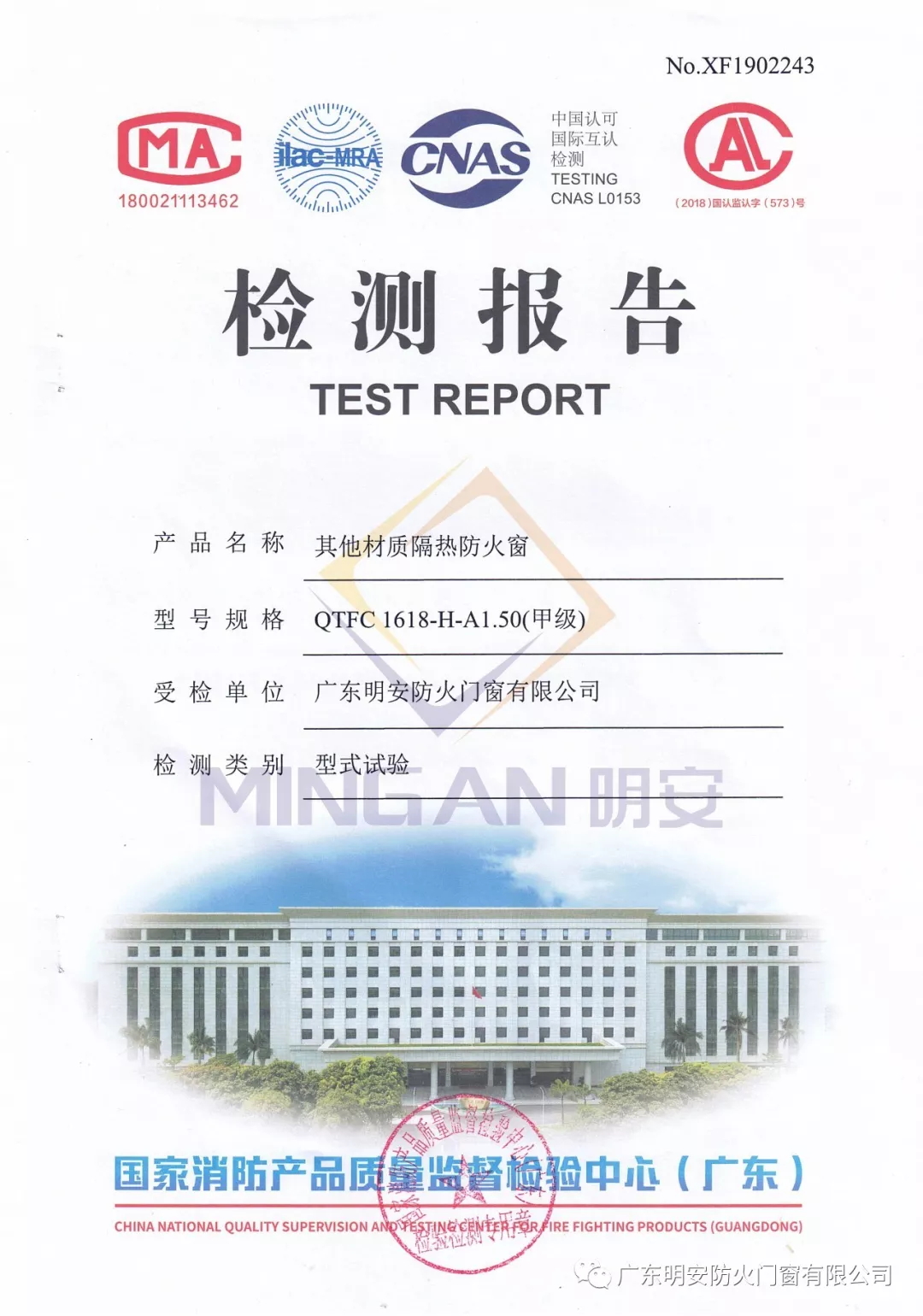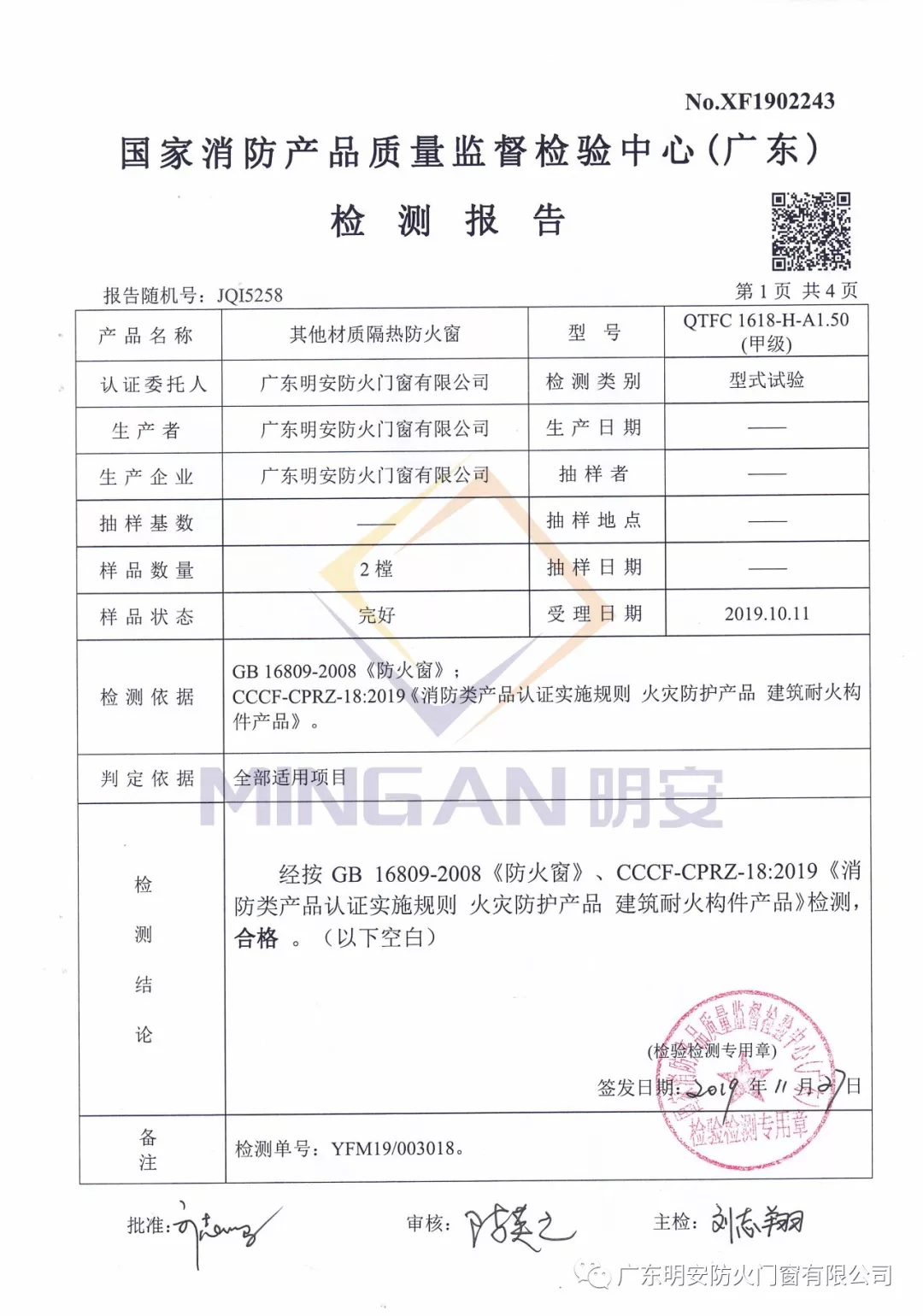 Steel heat insulation fireproof window (ARC) gfc-13.730-d-a1.00 (Grade B): it is made of high-quality steel with fire resistance integrity of 1 hour and fire insulation of 1 hour. It is suitable for fire compartment, fire partition and fire refuge layer of real estate.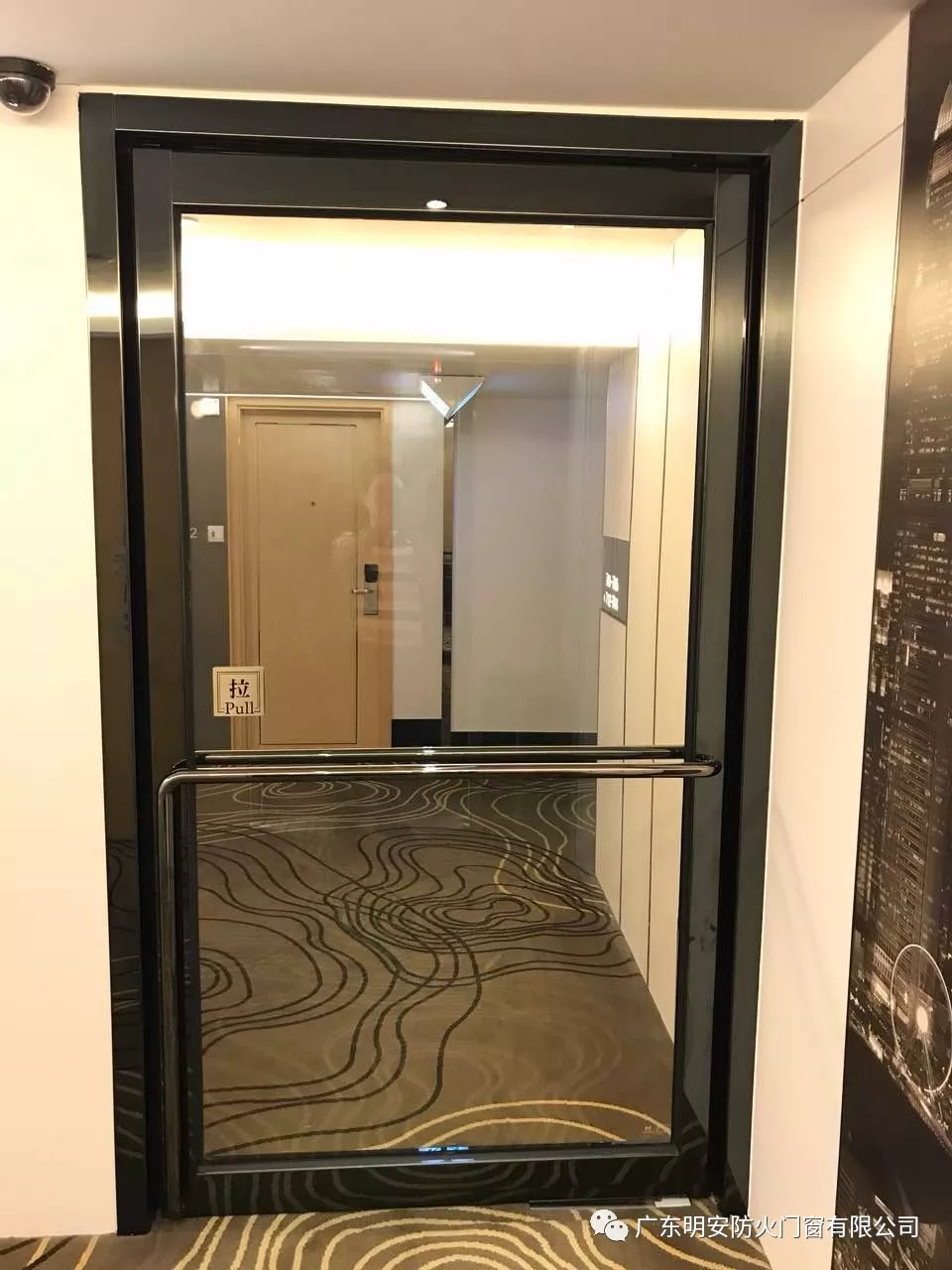 Qtfc 1618-h-a1.50 (Class A): other materials heat insulation and fire-proof windows refer to the windows that use other materials as window frame and inlay with heat-insulating and fireproof glass in addition to non thermal insulation fire-proof windows. They have good air tightness, water tightness and sound insulation, and meet the fire-proof requirements of public places and homes. The fire resistance integrity is 1.5 hours and the fire insulation is 1.5 hours.