COMMON STRUCTURE OF FIRE PARTITION

PRODUCT ADVANTAYES

◇By fire category:Insulation type;
◇By purpose:It is divided into indoor use and outdoor use;
◇According to the structure:There are two types of fxed partition wall and door + partition wall combination.
APPLICATION RANGE
◇Fire resistant rating:According to the fre time can be di-vided into EI30、 E160、EI90、EI120、EI240;
◇Anti-aging:Outdoor partition wall shall be equipped with UV proof freproof glass;
◇Partition frame appearance selection:Spray coating, fluorocarbon, stainless steel, mirror stainless steel, aluminum,titanium plate, etc.
ARC GLASS
◇The fre-proof glass partition wall combines architectural aesthetics, architectural function, architectural structure and other factors organically, which not only has a simple shape, luxury, transparent and bright, but also has a good decorative effect, greatly reducing the weight of the building. The utility model has the advantages of light self weight, strong decoration, convenient installation and construction, etc ;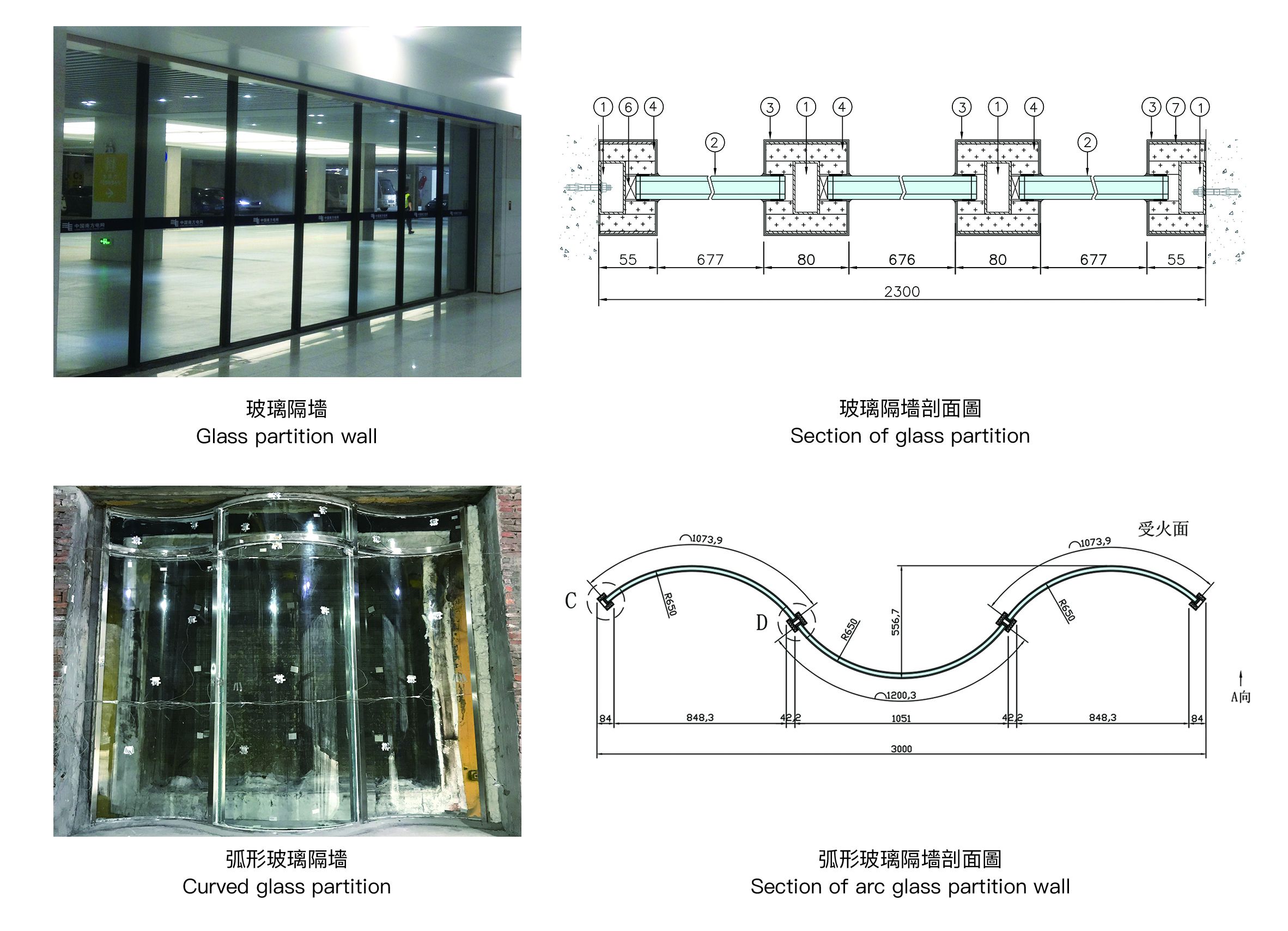 MATTERS NEEDING ATTENTION
◇During storage and handling, attention shall be paid to avoid any mechanical ollision to the fire- -proof glass partition frame system, as well as cutting and grinding the surface of the fire-proof glass partition frame system. The glass shall be stored in a dry environment.