FIRE WINDOWS

PRODUCT ADVANTAYES
◇By fre category:Insulation type;
◇By purpose:Outdoor use;
APPLICATION RANGE
◇Fire resistant rating:According to fre-resistant time,can be divided into EI30、EI60、EI90、 E120;
◇Anti-aging:Outdoor windows shall be equipped with UV proof freproof glass;
◇Window frame appearanceselection:Spray painting,fluorocarbon pray painting, silk pattern stainless steel,mirror stainless steel, aluminum or titanium.
USE
◇This product has been widely used in modern building construction such as building s exterior windows, fre escape stairs aisle windows, corridor windows, and room windows etc.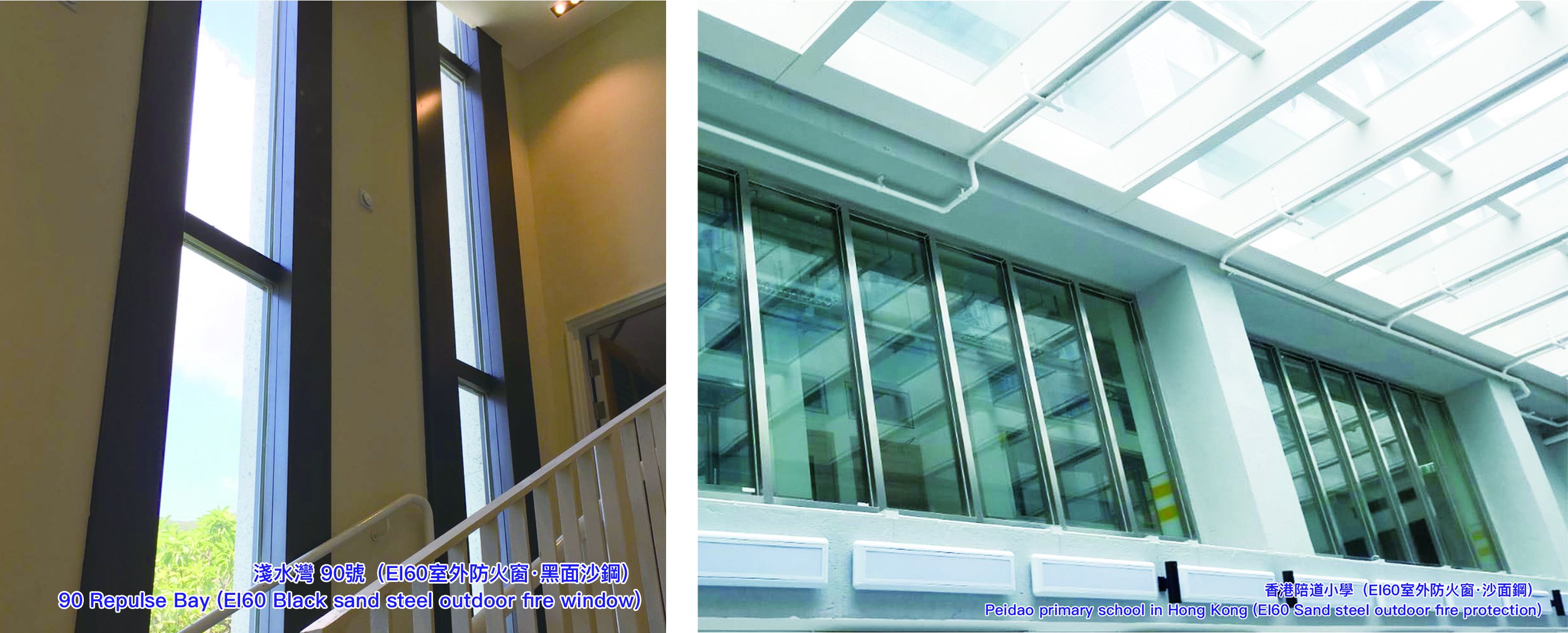 MATTERS NEEDING ATTENTION
◇During storage and handling, attention shall be paid to avoid any mechanical collision to the freproof glass window frame system, as well as cutting and grinding the surface of the freproof glass window frame system. The glass shall be stored in a dry environment.