PEODUCE SIZE RANGE
TECHNICAL DATA
| | | |
| --- | --- | --- |
| Thickness | Type | Weight(Kg/m?) |
| 6mm | E60 | 15 |
IMPLEMENTATION STANDARD
British Standard:BS476 Part 22:1987
SMOKE BARRIER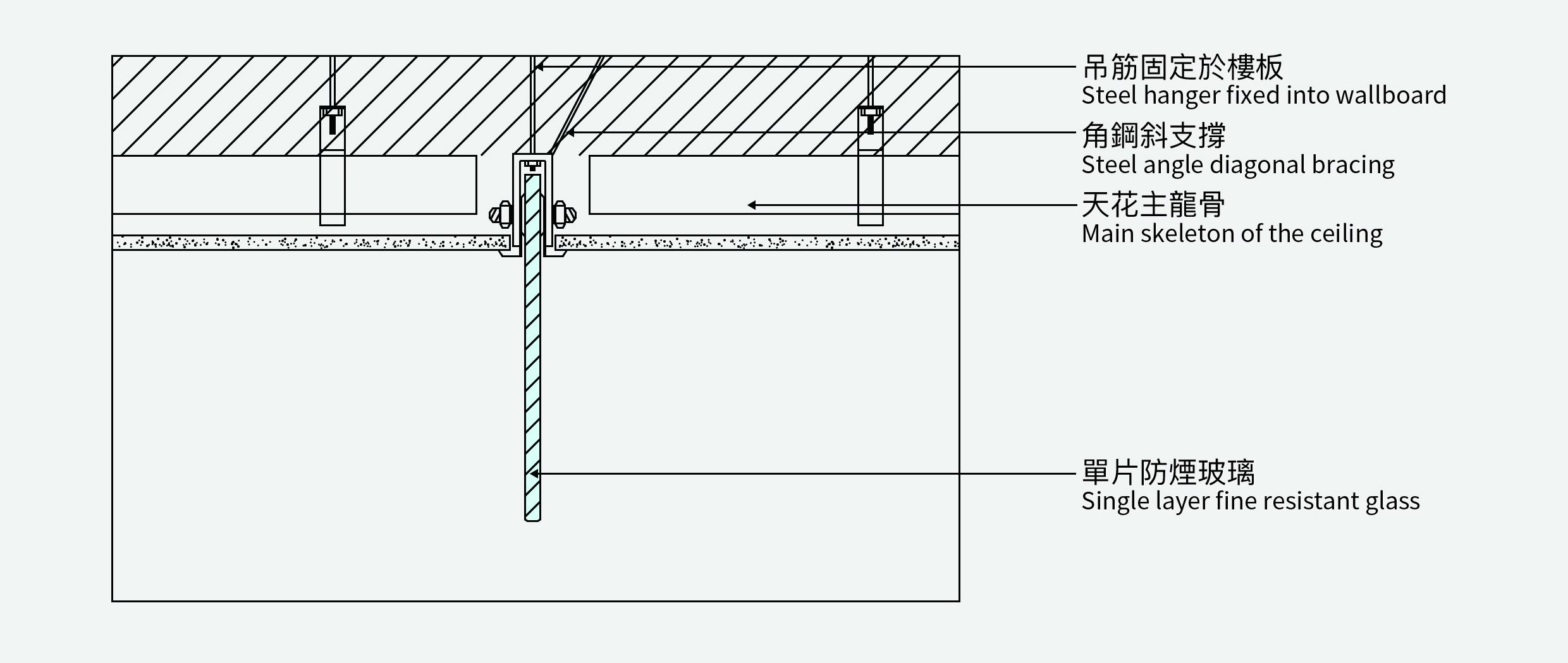 USE
It is mainly used in high-rise or super high-rise shopping malls, ofhice buildings, warehouses and other occasions. It can ef-fectively block the smoke flow under the roof of the building, and is conducive to improving the smoke exhaust effect in the smoke control zone.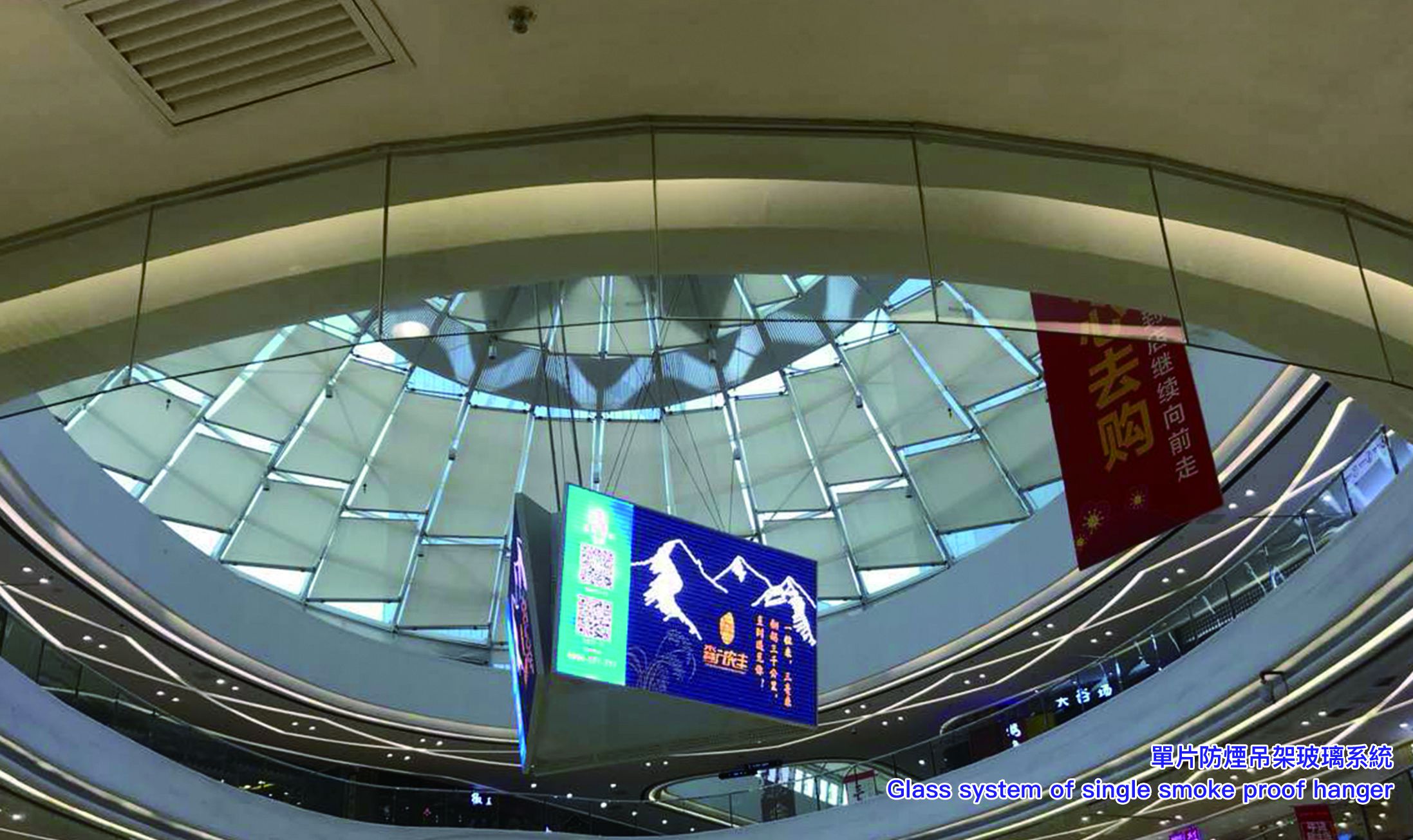 MATERS NEEDING ATTENTION
During storage and handling, attention shall be paid to avoid any mechanical ollision on the edge and corner of the glass, as well as the cutting and grinding of the glass surface. The glass shall be placed in a slightly inclined and upright position on a bracket made of wood or other non abrasive materials, and the glass shall be stored in a dry environment.